Hi everyone...
My name is Jestina a/p Goonamariam...
Why didn't we have holiday for Deepavali one?
Now what? Sucks to be an Indian or not an Indian?
Anyways, came in the office, just got the urge to blog, in fact, I took some pictures of our new pretty nuffies...
Elibodi please welcome Michelle & Karen!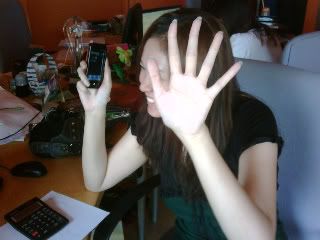 Karen :" Oi why take my picture? What's that for?..."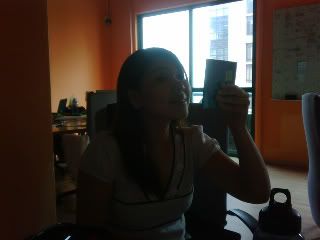 And Michelle half way with her make up and posing, this is call multitask, hoho...
Hmm nothing much to update yet, stay tune!
*Can't wait for blog awards!*